A conforming loan is a mortgage that meets the dollar limits set by Federal Housing finance agency[FHFA] and the funding criteria of Freddie Mac and Fannie Mae. The maximum loan amount is up to $548 ,250; it is subjected to change each year based on prior year home price movement. For borrowers with excellent credit, conforming loans are beneficial due to their lower interest rates. The dollar limit can also be higher in some more expensive areas.
Preference towards such kind of loans by the lenders is due to their convenience of getting packaged and  sold in the secondary market .
 The underwriting set of rules by Fannie and Freddie includes all the key qualifying criteria inclusive of income, assets and employment requirements as well as the credit scores. They are considered lower risk and as told earlier are easily sold to investors in bulk on the secondary market after origination; which in a sense makes them more valuable or at least more liquid .
These typically offer lower interest rates than other types of mortgages also called as plain vanilla mortgages in the industry. And they should be cheaper than high cost conforming mortgage rates and jumbo rates. In other words you should be able to get a cheaper mortgage rate, all else being equal, if you're home loan confirms to Fannie Mae or Freddie Mac standards.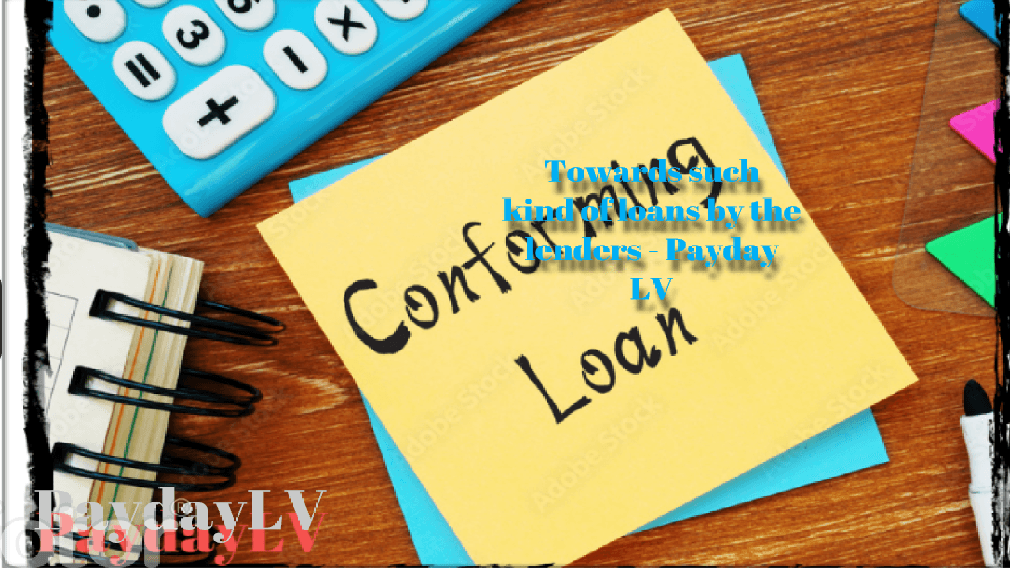 Fannie Mae and Freddie Mac do not issue mortgages themselves rather they insure mortgages issued by lenders such as banks and act as secondary market makers if lenders wish to sell those mortgages. These both are government sponsored entities address standardised rules and guidelines for mortgages handling one unit properties ,that is single family dwellings ,if they are eligible for agencies backing.
 The borrowers often put down more money to stay under the important loan limits which allows them to get a lower interest rate or expand their financing options by getting a combo loan and keeping the first mortgage in the conforming loan . Besides, the fico score required and applicable is 620 which is another most important qualifying criteria apart from the loan size. The loan amount exceeding the loan limit or not meeting the guidelines of Fannie or Freddie are known as non conforming loans.
Other guidelines to which conforming loans must adhere include the borrowers loan to value ratio, the debt to income ratio and other documentation requirements.
 In comparison to conforming loans,in non conforming loans, the interest rate and minimum down payment are typically higher because they carry a greater risk for the lender. Not only is more money involved but the loan cannot also be guaranteed by the government sponsored entities.
 Confirming loan versus Conventional loans :
Though both of them are confused sometimes as being similar and they definitely overlap they are not the same thing. A conventional mortgage is a broader category and it is referred to any loan which is offered through a private lender opposed to a government agency like FHA or VA. The size of the loan also doesn't affect whether market is conventional; infact all conforming loans are conventional but all conventional loans are not conforming.
CHANGES IN LIMIT OF CONFORMING LOANS:
 Although the limit of conforming loan doesn't change every year, the FHFA  sets conforming loan limit an annual basis and has regulatory oversight to ensure that Fannie Mae and Freddie Mac fulfil their characters and missions of promoting homeownership for lower income and middle class Americans.
 Any upcoming changes are announced in November based on October to October home price movement and the new loan limits go into effect the following January. House price movement refers to the percentage increase or decrease in average housing prices in the monthly interest rate service[MIRS] depending upon the property type, loan type that is fixed it or adjustable, the lender type as well as on the 15 and 30 year fixed rate loans. The provider of the report are the mortgage lenders consisting of the terms and conditions on all single family, fully amortizing, purchase money, non farm loans during the last five business days of the month.
 Since 1970 the conforming loan limit has been rising starting from $33,000 and reaching $293, 750 in 1980. So in the past thirty years housing prices have skyrocketed therefore the conforming loan limit has also risen substantially. Fannie and Freddie have high cost loan limits exceeding the baseline loan limit. Therefore they are only operable in the certain expensive countries.Their loan limit can be as high as 150% of the baseline but they are still not regarded as jumbo loans. Pushing the loan limit to as much as a $822,375 for one unit properties in Alaska and Hawaii ,while generally it is $548,250 in contiguous United States, this was a result of the mortgage crisis which wiped away the private capital.
USE OF COMBO LOANS:
Some borrowers who are thinking on their feet or our savvy, will break their loan amount into two instead of a single loan, now they're having a first and second mortgage, this results into a lower interest rate due to a lower LTV and a conforming loan amount. That is the first mortgages kept at or below the conforming loan limit thus saving you some money.
 This breaking up of the loan to avoid the exceeding conforming limit, into first and second market is known as a combo mortgage. The second mortgages, must also not be overlooked, typically come with a higher mortgage rate than the first mortgages along with their own set off closing costs and fees ,and if it is not the same lender providing the two mortgages, you may have to deal with the second lender also at the same time.
 Avoidance of a jumbo can be carried out by putting more money down or simply buying a less house. So you must explore all the options if your loan amount is close to the conforming limit so that you can save quite a bit of money.